There are lots of apps to choose from on Apple's appstore, so if you've recently purchased a
refurbished iPad
, or if you're considering buying one, here's a list of some of the most popular apps to help you get started.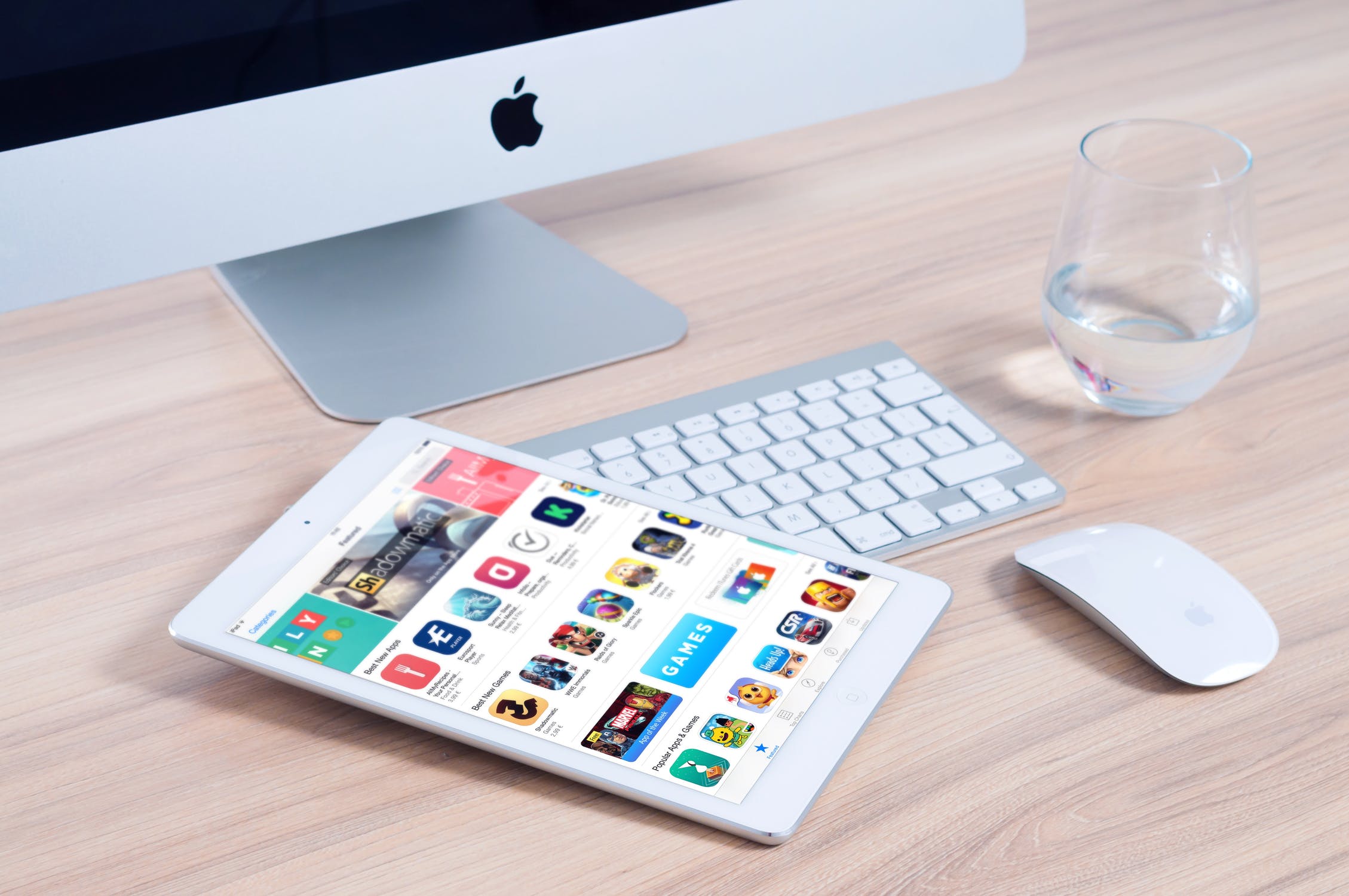 8 iPad Apps You Should Download

Not sure which apps are must haves? Here's a quick list of 8.
Mint
With a simple to understand User Interface, this money management app provides you with an easy to understand way of tracking your spending. It can function across multiple accounts and investments, translation them into easy to understand graphs and charts, helping you to budget and giving you bill reminders, which are fully customisable.

Simply put, this app helps you to manage your income and get the most out of your money. It can be used by both individuals and businesses, with the same level of security provided by banks to prevent fraud and theft. So whether you need a little bit of extra help managing your money in order to make a big purchase, or if you want to save up funds in order to launch a business, this app can help, and it's free of charge.


PayPal
If you're a small business, the PayPal app provides you with a simple way to accept credit and debit cards payments with no need for long-term contracts or monthly fees, charges for the service are just 3.4%, plus an additional 20p for swipe card payments.

The app can also send invoices, track cash, and check payments, providing small and medium business owners with a simple and easy to understand app that both allows them to manage their money whilst also accepting payments from cards. The app now also supports Apple Pay, making it a great choice for iPad owners.


Paper
Developed by FiftyThree this free app (with in-app purchases) transforms your iPad into a sketchbook. This has numerous artistic uses, giving artists the ability to never be too far away from their sketchbook. However, it also has other uses, for example you can combine written notes with text, photos, and checklists; additionally you can also share drafts as PDF, Keynote, or Powerpoint files, making it a great app for sharing information with colleagues.


Adobe Acrobat Reader
PDF files are very common, however it can be difficult for some users to interact with and edit PDF files. However, with this free app from Adobe, you're provided with all the tools and functions you need in order to interact with this common file type.

The app also has many interesting features in addition to the PDF viewer, such as comments, exporting PDFs and Camera to PDF.


1Password
It's very important that you use unique and difficult to guess passwords for all of your accounts. Password or P455W0RD aren't strong passwords, however it can be difficult to create a unique password that is hard to guess but easy to remember, that's where 1Password can help. This encrypted app allows you to generate difficult to break passwords for all of your accounts and stops you from needing to remember unique passwords for each account. So in addition to remembering your passwords for you, it also helps you to create more secure passwords.

Additionally, this app doesn't just work on iPad tablets; you can also sync it across Mac, Windows, iOS and Android devices.


Nord VPN
Whilst iOS is well known for being a secure operating system, there are moments when you need additional security, such as when connected to public WiFi connections.

NordVPN describes itself as one of the most advantaged VPN's on the market with a choice of services in 61 different countries to choose from. Additionally, the app also comes with a virus shield and malware protection built in. The cheapest plan available is just £2.50 a month for two years, and for those who would like an extra level of anonymity, you can pay in bitcoin.


Splashtop Enterprise
Tablets and Smartphones have provided individuals and businesses with mobility that they have never seen before. However, there are some things that Smartphones and tablets cannot do which we need our desktop computers for; to answer this need Splashtop Enterprise allows users to access their PC or Mac straight from their mobile device. This includes video streaming and the use of applications such as PowerPoint and Excel.

This free app provides you with the ability to remotely access your desktop computer wherever you are; as such it vastly increases the value of the device you're using, making it ideal for both individuals and businesses.


FileMaster
When storing files on any device, it's very important that you have an organised and easy to read storage system. It can be very easy to just download files and leave them sat in your downloads file, jumbled, unorganised, and confusing. However, with FileMaster, you can quickly and easily organise your files using the app, with media player and document viewer functionalities so you can not simple organise your files but open and use them too. Additionally, you can also transfer files from your computer using this app, making it a powerful addition to your digital life.

If you're concerned about safety risks associated with transferring files from your computer to your tablet, you need not worry. Everything on this app is secured with passwords, hidden folders, WiFi authentication, and remote access, giving you peace of mind.
Learn More About Refurbished Tech On The PC Renewed Blog

If you would like to learn more information about refurbished tech, please visit our blog, it's filled with tips, suggestions, and advice for using refurbished computers, laptops, and tablets.
For example, you could learn information about
how laptops work
, you could read about the history of computers and computing, or you could learn about the differences between refurbished computers and used computers.
For More Information Or To Make An Enquiry, Give Our Team A Call
If you would like to purchase a refurb tablet from our online store but you're unsure which
refurbished iPad
is best suited to your needs, do not worry our team of tech experts are on hand to provide assistance.
If you would like to get in touch with our team, please call
02476 422328
. However, if you would prefer to reach out to our team using the internet, you can do so in the following methods.
You can email our team at, sales@pcrenewed.co.uk.
You can follow us on Twitter @pcrenewed.
You can like our Facebook Page, @pcrenewed
Or use the quick call back feature on the right hand side of your browser.