If you're considering purchasing a computer or computer accessories as a gift for a friend or loved one this year for Christmas, have you considered browsing through a range of
refurbished computers
? Thanks to the reduced price on refurbished products, you might be able to purchase a more powerful computer for them.
Computer Gifts For Christmas
A Laptop For A Student
If a friend or family member is currently a university student, a laptop could make the ideal Christmas gift. The portability of a laptop provides a fantastic ability to take the computer to and from lectures, so that their notes are all on one computer (just make sure they remember to back up their data).

Additionally, the laptop could come with a build in webcam, which would allow them to video chat with friends or relatives at home, allowing the family to keep in touch whilst they are away at university.


A New Monitor
Sometimes it can be difficult to find a gift for a tech-savvy friend or family member. However, a computer monitor could be a great choice of gift.

This is because computer monitors aren't always just upgrades for their current monitor. Many computers have the ability to utilise multiple different computer screens and as such, purchasing a computer monitor as a gift for a loved one could give them the ability to multitask in a more efficient manner.


A Specialist Keyboard
With regards to mechanical keyboards, there are numerous different types that you could choose from.

Mechanical keyboards are different than membrane keyboards because each key has its own switch to be pressed. However, where the customisation of these keyboards excels is in the variety of the different switches that are available. Some switches are linear, providing the user with a consistent and smooth keystroke, and allowing for faster key presses. On the other hand other keys such as tactile switches which provide the user with a tactile bump at the point of actuation, or a 'clicky switch' which is similar to the tactile but instead of a bump there is an audible click. Many gamers choose to utilise different types of mechanical keyboards whilst playing games and whilst there is a lot of debate regarding what type of switches are best for different genres of games, it is largely down to personal preference.


A Mouse Designed For Their Grip Style
Different people grip their computer mouse in different styles. Some examples of grip styles include the palm rip, the claw grip, and the tip grip.

The palm grip is a very common style of gripping the computer mouse. Mice designed for this style of grip are usually longer and wider in order to provide more support for the user's hand. This makes these mice great for tasks that do not require high amounts of agility.

On the other hand if you grip your mouse in a claw grip or a tip grip, you'll be able to move the mouse with more agility compared to palm grips, which the claw being popular amongst RTS and action gamers, and the tip grip being the most superior of the three with regards to speed alone.

A Desktop Computer
If you're considering purchasing a computer for a friend or relative as a Christmas gift, a refurbished computer is a great way to 'give more'. With a refurb, if you purchase it from a reputable refurbishment business that carries out all the necessary checks and tests, it is highly likely that the computer will be 'good as new'. This means that you could purchase a desktop computer for less, which could give you enough cash to purchase a second gift for them, or perhaps you could afford a more powerful computer as a result of purchasing refurbished.

However, if you choose to purchase an item of refurbished tech, it is very important that you only purchase refurbished products from a reputable and trustworthy business who is an Amazon Certified Refurbisher – such as PC Renewed. If you choose to purchase from our online store, you will also have additional peace of mind because all of the products available on our website are covered by our One Year Warranty. Additionally, to provide even more reassurance of the quality of the refurbished tech available on our online store, if any issues arise, please make use of our 30 day no quibble returns policy.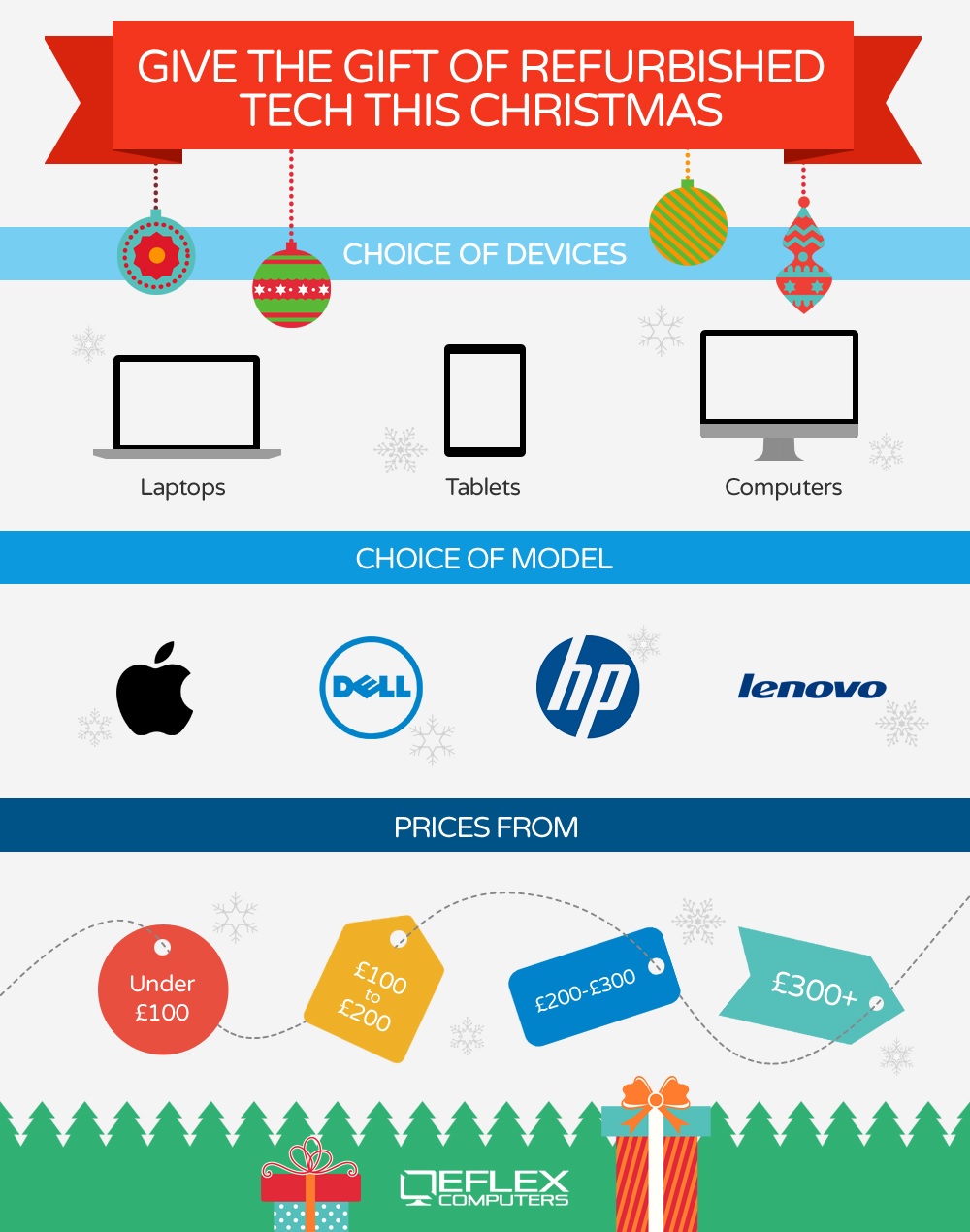 Refurbished Computers, Laptops, And Tablets From PC Renewed
With terms such as central processing unit, chipset, random-access memory, read-only memory, video cards, and buses; we understand that computer components and hardware can be confusing for some people. Especially if you are purchasing a gift for a friend or family member. So if you need help or advice purchasing a computer or tech product, our friendly and dedicated team will be happy to provide assistance.
Get In Touch With The PC Renewed Team Today
If you have any questions and you would like to contact a member of our team, you can speak to us by calling
02476 422328
. Our team are also available online; methods for contact our team via the internet can be found below.
Contact Us Online.
You can follow us on Twitter @pcrenewed.
You can like our Facebook Page, @pcrenewed
Or use the quick call back feature on the right hand side of your browser.